Sweater Workshop
---
This will be a short introduction to knitting a top down sweater with two videos so that you can see how to knit the simplest raglan-sweater possible. Unfortunately it is not a pattern, but there are som links for some here. This should hopefully give you a good insight into how these patterns are worked, and hopefully you will try it out for yourself!
Links:
The magic custom fit top down sweater from Ravelry
V-neck top down raglan, also from Ravelry, by Heidi Kirrmaier
Raglan Sleeve Sacque No. 2003 this is a very cute little dress/shirt for a baby. Its worked on 3½ mm needles (US size 10½)
Raglan Sweater and Cap This is a small sweater and a cute bonnet. Its worked on needles US size 6. You can see the results on Ravelry here.
Raglan sweater from drops This is a simple sweater with a not so simple raglan increase. It's for adults, worked on needles US size 7
Raglan sweater from drops with lacy sleeves If you take away the lace and just knit the sleeves in stockinette, this is a super simple pattern. It is for adults and it is worked on needles US size 4
This is how a top down raglan is worked…
This is a short overview of the different steps in each of these types of patterns
Collar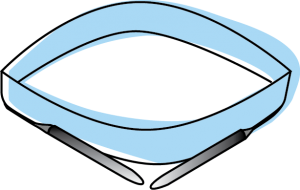 Knit in the round until the collar is the height you want it. If you knit it very high, you will get a turtle neck.
Raglan increases
Place stitch markers, this will usually be mentioned in the pattern. After this, repeat these two rounds until you reach a certain number of stitches. If you prefer another type of increase, replace yarn overs with a right leaning and then a left leaning increase of your choice.
R1: *knit to before next stitch marker, yarn over, slip stitch marker, knit 1, yarn over* repeat from * to * four times (all around)
R2: knit all stitches.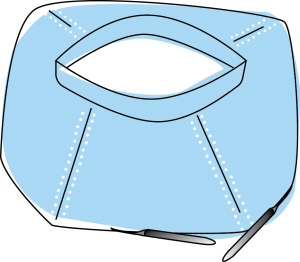 Remove stitches
Get some yarn and slip the stitches for the sleeves (the shorter sides). They are shown in red here.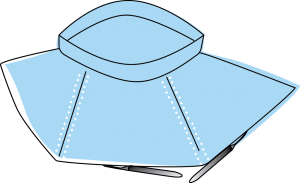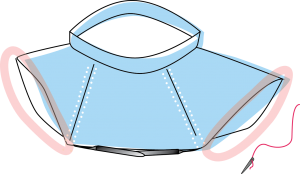 Body
work in the round with the remaining stitches in order to create the body.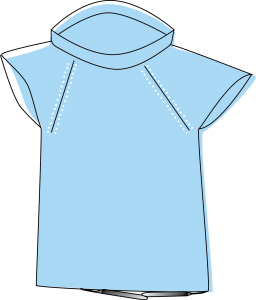 Sleeves
Pick up stitches for the sleeves and work in the round until the sleeves are the length you want.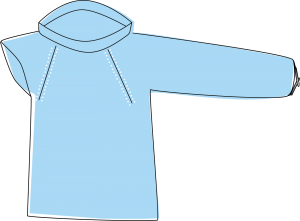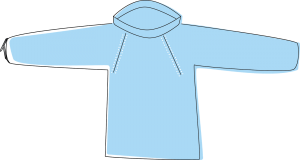 Done : ) of course it is not that easy – but at least you now know what to expect. Most pattern will also have some shaping of the neckline and at the waist.